Description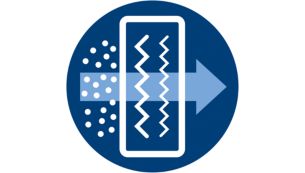 Advanced NanoProtect Filter delivers all-around protection
The extra thick NanoProtect HEPA and AC filter is designed for superior purification efficiency and lifetime against airborne particles.
Superior purification can be applied to max. 1108 ft² room
Vitashield with aerodynamics design and extra thick NanoProtect HEPA Filter boost clean air delivery to 397 m3/h, that can be applied to up to 1108 ft² room. It can removes 99.97% of particles as small as 0.003um* (more than 800 times smaller than PM2.5), removes 99.97%* common airborne allergens, 99.9% bacteria and some viruses such as H1N1*. It also provides you the assured protection from harmful gases like odor and TVOC.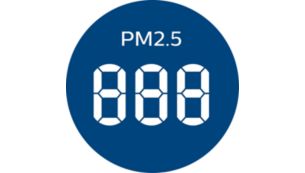 Real time PM2.5 feedback and 4 color AQI light
The numerical PM2.5 indicator together with 4-step color ring feedback provides real time indoor air quality.
Technical Specifications
Design and finishing

Air quality sensor(s)

PM2.5 sensor

Fan speed indicators

Silent, Speed 1, 2, 3, Turbo

Material of main body

Plastic

Color(s)

Beige

Cord length

1.6  m

Effective area

up to 1108  ft²

Frequency

50/60  Hz

Power

11~60  W

Sound level

32.5~63.8  dB(A)

Voltage

220-240  V