Healthier Air, Always
AeraSense is an innovative technology with the accuracy and performance of a professional sensor. It senses harmful particles smaller than even PM2.5, ensures the purifier adjusts for cleaner air output and provides real time feedback.
Ideal for up to 250 sq feet with 6 air changes and max up to 850 sq feet with single air change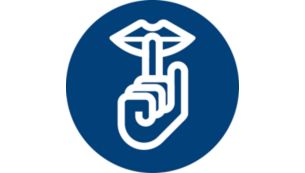 Low noise at Sleep Mode (20.5dba) - soft as a whisper
When in Silent Mode, the Purifier turns down its fan speed and noise level to allow a comfortable night's sleep.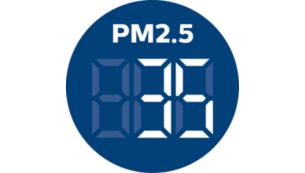 Real time indoor PM2.5 numerical feedback
The numerical PM2.5 indicator and the 4-step color ring provides real time feedback of your indoor air quality.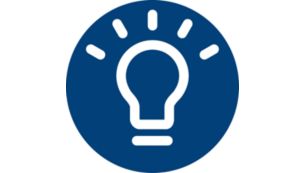 Smart light control: adjust light to suit your preference
Both AQI and the light on the UI can be dimmed and/or turned off avoid light disturbance for consumers.
Technical Specifications
Design and finishing

Air quality sensor(s)

Aerasense PM2.5 sensor

Color of control panel

Black

Fan speed indicators

Silent, Speed 1, 2, 3, Turbo

Material of main body

Plastic

Color(s)

White

Performance

CADR (formaldehyde)

200  m³/h

Filters out PM2.5

in one hour, >99  %

Filters out viruses

in 0.5 hr, 99.9  %

CADR (cigarette smoke)

333  m³/h

Room size

25-79  m²

Cord length 1.6  m
Effective area 24~41  m²
Frequency 50/60  Hz
Power 11~60  W
Sound level 20.5-51  dB(A)
Voltage 220  V

AC filter FY2420
HEPA filter FY2422

Dimensions of packaging (LxWxH) 412 x 294 x 612  mm
Dimensions of product (LxWxH) 359 x 240 x 558  mm
Weight incl. packaging 9.3  kg
Weight of product 7.7  kg
Only logged in customers who have purchased this product may leave a review.